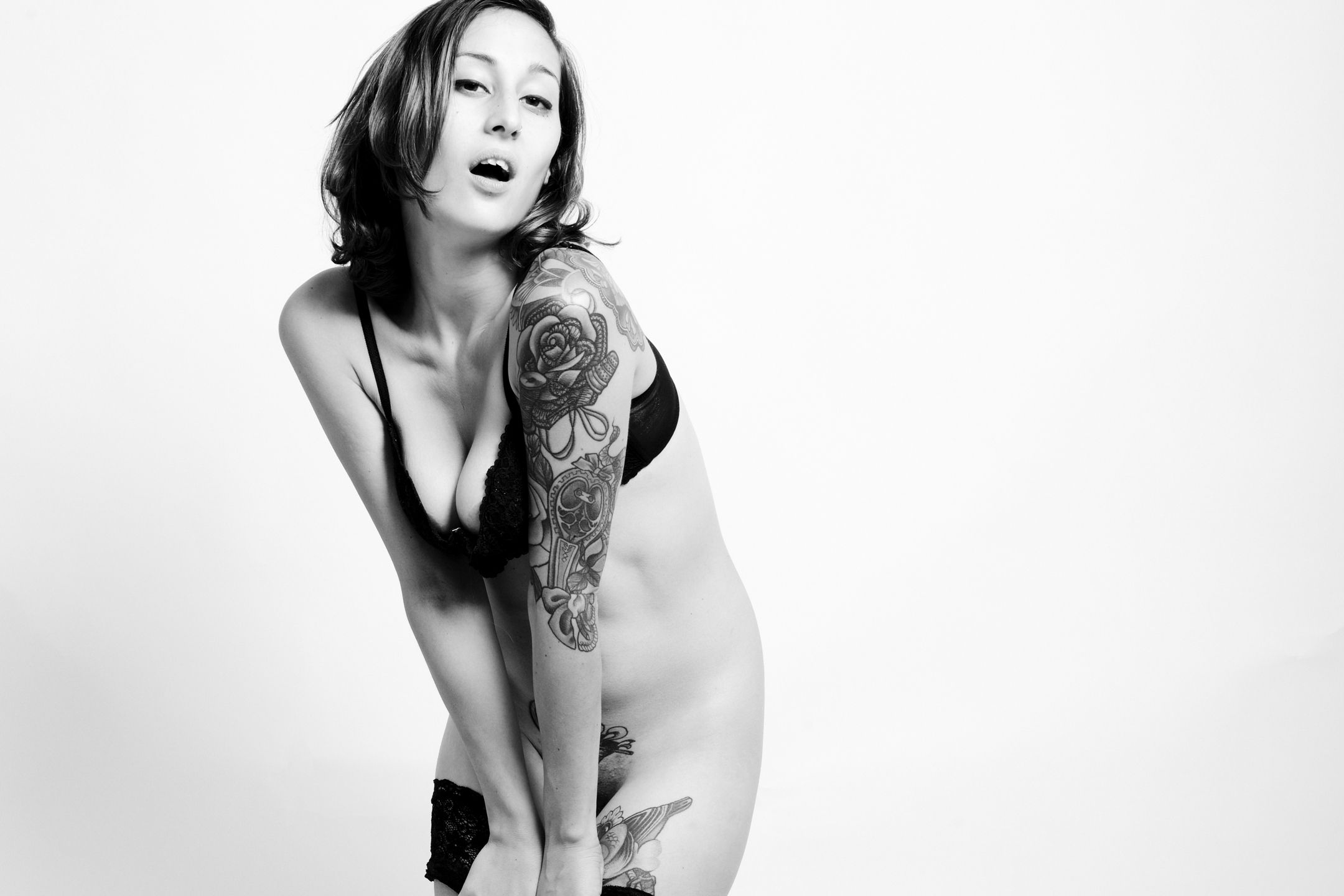 The pretended freedom of the tattoo
Tattoos, in the Neo-Puritan ideology, represent the so-called transgressive counterpoint to the integral depilation. If the Neo-Puritan model is tetragonous in wanting a smooth and implacable body, it grants, instead, an artificial space of fake transgression.
Tattoos yes, no Hair: the paradox of neo-puritan aesthetics
It is an authentic paradox; one removes what should be left and puts in what should be removed.
Nature does nothing at random.
And the body of each of us has its own specific and unrepeatable identity. Adding drawings, hieroglyphics, writings overloads natural body without enriching it. On the contrary.
A bit like a car of fine design whose bodywork is literally covered with decals.
Tattoo's False Transgression
Obviously, this was also reflected in the world of models.
And so a real category of tattooed models was born, with their fans and their specialized sites.
And the true apotheosis of the polymeric model has become the model reshaped by plastic surgery and covered with tattoos.
She is the Frankenstein created by neo-puritanism.
Giovanni Pasini Photo: Real People through pictures
Up until a few years ago, I had such an aversion to this outrage to the purity and harmony of the body that I systematically "cleaned up" my models in post production.
Then I realized that it was an intervention that reproduced the artificiality I wanted to fight.
And, now, I leave them intact.
Not only does the model have the right to see herself represented for who she is and who she wanted to be. But the tattoo tells us, nonetheless, something about her.
Even if we do not like it. Even if it detracts from her beauty.
And in my photos, the person has to come out. If not, I consider them a failure.
And when the person comes out there is no tattoo that holds; the magic has been realized.